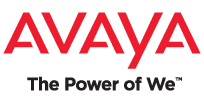 Avaya is a global provider of communications solutions, providing unified communications, contact Centre's, data networking and video applications to companies of all sizes around the world. Avaya is widely recognized by industry and technology experts as a world leader in these areas, and their heritage dates right back to Lucent Technologies, AT&T and Bell Laboratories. Like other major technology manufacturers, Avaya's route to market is through an established and mature channel model. IP-Tel Technologies has been an Avaya channel partner since inception, and today is one of Avaya's primary channel partners in the EMEA region.
Based on a recent achievement of a high-ranking customer satisfaction score, Avaya awarded IP-Tel Technologies with the "Partner in Customer Excellence" designation.
Avaya Connect is the global partner program where certification level designation is based on total revenue, competencies, service capabilities and country group in which a partner operates. The requirements for commitment and competency skills increase with each level. The IP-Tel Technologies team is certified across all of the Avaya Connect program requirements areas in Enterprise and SME design, implementation, support and sales.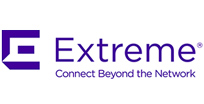 Extreme is uniquely equipped to help organizations, both large and small, leverage their networks to build stronger connections with their customers, partners, employees, and guests – connections that deliver better business outcomes, build strong relationships, and drive real bottom-line results.
Extreme made a name for ourselves more than 20 years ago offering the most comprehensive, high-performance network access and switching products. Today, our worldwide customers are leveraging the combined power of Extreme to take their networks to the next level. So, if you still think "hardware" when you hear "Extreme," it's time to think again. IP-TEL Technologies are emerging partner of Extreme networks in Pakistan.
The Extreme Difference • Largest End-to-End Wired and Wireless Enterprise Networking Company • Exclusive Focus on Small, Medium, and Large-Scale Enterprises in Targeted Verticals.
For nearly four decades, APC has been the industry-standard for reliable power and physical IT infrastructure. Now the leading name in IT departments large and small and among our vast community of channel partners, On February 14, 2007, APC was acquired by Schneider Electric, a multinational European corporation known globally for its expertise in energy management and automation. This led to the establishment of the Critical Power & Cooling Services (CPCS) Business Unit, which now includes the APC and MGE UPS Systems brands
In IP-TEL Technologies we are emerging partner of APC UPS and Data Centre products in Pakistan including data racks, Structured Cabling of Schneider Electric and Surveillance Solution in Pakistan.
Jabra offers Headsets, for Contact Centers, Unified Communications with intelligent sound solutions inspire people in ways they never thought possible.Jabra is proud to be part of The GN Group – a brave and inventive group of people who have been breaking new frontiers since 1869.
We are part of Jabra partner network in Pakistan as Business partner we offer Jabra contact Center and unified Communication solution to customers.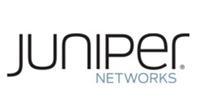 Juniper creates innovative technologies that help our customers connect their ideas, compete, and thrive in an ever-changing world. We are focus partner of Juniper in Pakistan.
The world's biggest and busiest wired and wireless carriers, cable and satellite operators, content and Internet service providers, and cloud and data center providers run on Juniper Networks. So do major banks and other global financial services organizations, the world's top 10 telecom companies, national government agencies and U.S. federal organizations, healthcare and educational institutions, and energy and utility companies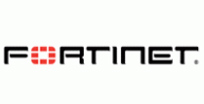 Fortinet vision has been to deliver broad, truly integrated, high-performance security across the IT infrastructure. Fortinet provide top-rated network and content security, as well as secure access products that share intelligence and work together to form a cooperative fabric. IP-TEL Technologies is an emerging partner of Fortinet in Pakistan.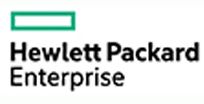 IP-TEL Technologies is an emerging partner of HPE in Pakistan. We have experience in the commissioning and integration of HP Servers (rack-mount and Blade), HPN/Aruba products.